Get to Know Our Board of Directors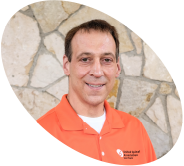 After joining the Board in January 2016, Jeff became Vice President in May 2020. "I joined the Board for one simple reason, to help," said Jeff. "I enjoy helping other people with spinal cord injuries through the events we host, peer mentoring, and the other means provided by this organization. I know from personal experience, living with a disability isn't easy. There are times we all need a little help."
An ATV accident in the summer of 1988 left Jeff with a spinal cord injury (C5-6). He was 16 at the time but was able to graduate with his class and go on to college. After having a variety of jobs, he taught for over a decade in the Marketing Department at Des Moines Area Community College. Jeff recently decided to quit teaching and become a student again. He is currently pursuing a degree in Graphic Design and plans to freelance when finished with school.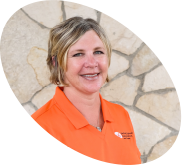 Joyce Ellens — Vice President
"As a founding member (2005), I wanted to help establish an organization that focused on Iowans with SCI/D," said Joyce. "It has been great to see the growth of this organization and the addition of so many meaningful programs, activities and services for Iowans. I've especially enjoyed being a part of the Expo and watching its growth over the years, starting out as a small cycling clinic to a huge event that now offers so much more."
Joyce has been a Recreation Therapist for over 20 years, currently working with disabled veterans. Her work has given Joyce the experience of assisting people with SCI/D to incorporate meaningful recreational outlets to improve their overall quality of life.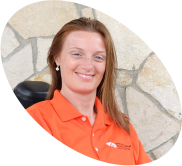 Angie Hulsebus — Treasurer
Angie joined the Board in January 2006 and became Chapter President a year later. When asked why she became a board member, she said, "I enjoy volunteering, meeting new people, broadening my horizons, and increasing the quality of life for others. Knowing this, Tim Ascherl asked me to join, giving me the opportunity to do all those things I love through this great organization. Being a board member was also another way I could put my college education to work (I have a degree in business & entrepreneurship), which is a nice perk."
In August 2003, Angie was in a car accident and suffered a spinal cord injury (C5). Despite the injury, she hasn't slowed down. "I work a few part-time jobs because I love the variety! Every September and October I work at Geisler Farms corn maze and pumpkin patch, working there 15 years now. I operate my own Mary Kay business, since 2002. My newest job is working customer service for a local coffee & supplies distributor, since May 18, 2016.  I do other freelance things here and there as well."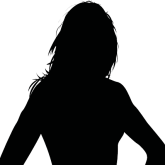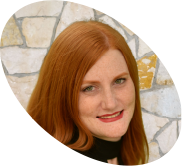 Jenna joined the Board in July 2020, having been inspired by the positive experience she had as a Chapter Member. "Becoming a part of the Chapter's Advocacy Committee, as well as participating in the virtual peer support group, was a saving grace for me during a very difficult time in my life," said Jenna. "Being part of a group can do remarkable things for the state of a person's mental health. By joining the Board, I'll be able to participate in finding new avenues to help others, like I was helped."
In April 2008, Jenna was involved in a motor vehicle accident, which caused a complete spinal cord injury (C6-7). She was a senior in high school at the time but was able to graduate and go on to college. Jenna is currently working on getting a Master of Science degree in Rehabilitation Counseling. After receiving her degree, she hopes to work for a nonprofit that serves people with disabilities.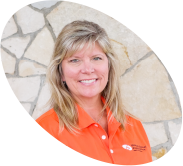 Mary joined the Board in May of 2017. "I joined because I wanted to help improve the lives of those facing mobility issues," she said. "Many people don't understand what's needed to help make our community accessible and provide opportunities for those living with SCI/D to have a fuller, more enjoyable life. That's why I love being the lead on all of our free rental equipment. I get to see our members join their friends and family enjoying the same recreation activities together, which brings joy to my heart."
From home healthcare to owning a small interior decorating firm for 20 years, Mary has worked in many areas of business. While continuing to do some consulting in interior decorating, she is a community advocate and support broker for Iowa's Consumer Choice Options program. Mary is also a direct service provider for her son who has cerebral palsy and lives on his own in the community.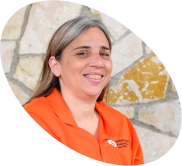 "I was excited to join the Board (May 2017) to get more involved in our community," said Shelley. "It's led me to become more of an advocate, participating in our Meet Your Legislators event in Iowa and in Roll on Capitol Hill in Washington D.C.  It's been great to meet other advocates and talk to legislators directly about important issues."
Shelley suffered a complete spinal cord injury (C7) when she fell off a bridge in September 2005. She went back to work at Wheatsfield Cooperative six months later and continues to work there today.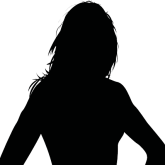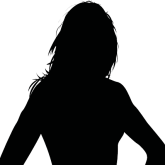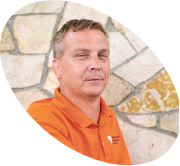 Tim is a founding member of our chapter (est. 2005) and former President. "We started this chapter to bring those Iowans with spinal cord injuries or disorders together to form a community to learn from and inspire each other," said Tim. "After all these years, I still enjoy watching people from different backgrounds and durations of years being injured/diagnosed come together and interact at all of our events."
While wrestling in college, Tim injured his spinal cord (C5-6) in December 1987. He went on to become owner/operator of Advanced Rehab Technologies for 15 years. After selling the business, he now pursues his own pet projects.
"I've always had a strong interest in the SCI population, providing care, and mentoring people to be all they can be living with a SCI. That's why I was one of the founding members of this chapter (est. 2005)," said Kimbra. "Having been here since the beginning, I've had the pleasure of watching our chapter grow, giving our members more opportunities to enjoy adapted sports and recreation, as well as more social interactions with each other."
Kimbra recently retired as a Neurological Physical Therapist, specializing in people living with SCI, and had been for over 30 years. During that time, she worked both inpatient and outpatient neuro rehabilitation at Methodist/Younker Rehab/UnityPoint.