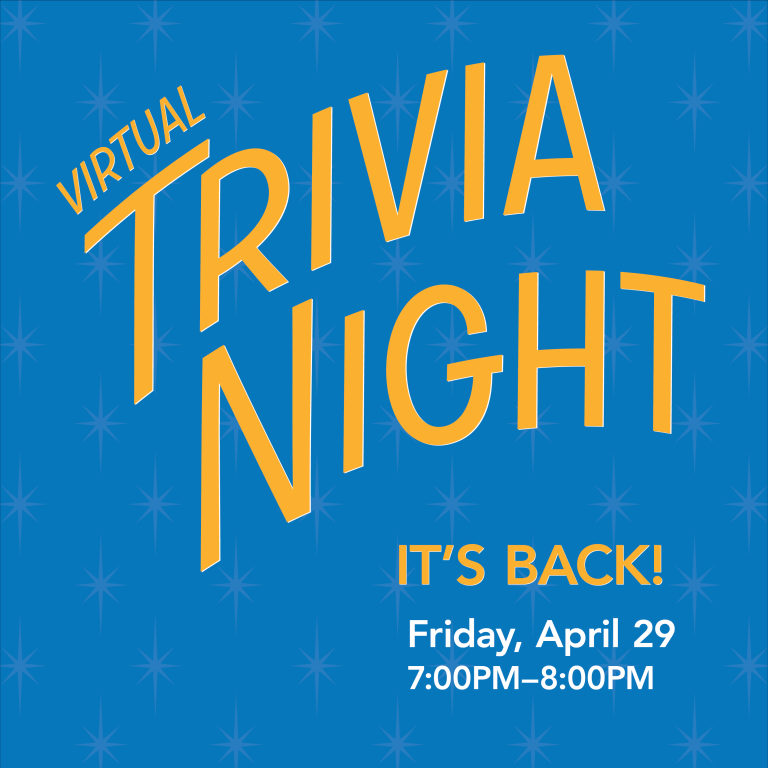 Since everyone had such a good time at our Virtual Trivia Night in February, we're doing it again, April 29 from 7-8PM. So put your thinking cap back on, grab your favorite beverage, and join us for some fun. Plus, prizes will be given again, so you don't want miss it.
You must register to attend Virtual Trivia Night
 (complete the form below). After you do,
you'll receive an email a few days before the event
with the needed links to join the game. You're welcome to have friends and/or family sit with you and play as a team. 
We look forward to seeing you!