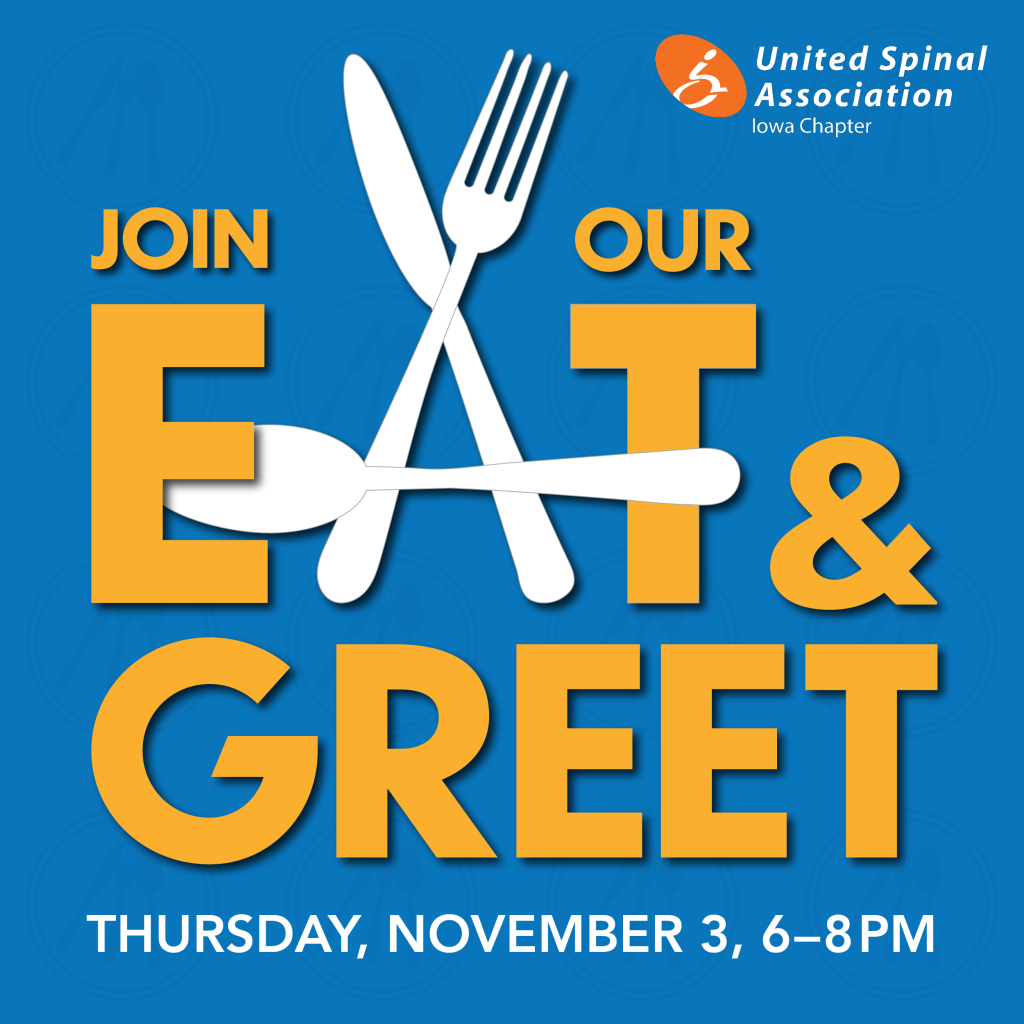 It's fall, which means it's time for our Fall Social event, a.k.a. Eat & Greet. Due to COVID, we haven't done this for two years, so take this opportunity to meet in-person to have a meal together, do some fun activities, and spend time getting to know each other again. This is when we're able to make new friendships and strengthen others with people who share the same experiences from having a spinal cord injury/disease/disorder. 
Come join us Thursday, November 3, 6-8PM!
Please RSVP by October 31st using the form below.
This FREE event will be held at the Iowa PVA Office
7025 Hickman Rd Suite #1
Urbandale, IA 50322
Food & Beverage Provided.
Your family and/or friends are welcome to attend!